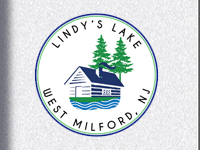 ---
This website is privately maintained for the benefit of the Lindy's Lake Association, Inc. and its members.

---
Lindy's Lake members are stewards of a beautiful natural resource. Please continue to do your part to maintain the jewel of our community

---
more>
We've started communicating via email: Click here to send us your email address

---
LLA Payment is due: March 1


---
LLA 2017 Tentative Calendar


2017/2018 Lindy's Lake Upcoming Events:
---

Labor Day Party
When: Monday, September 4, 2017 No one volunteered to run the party, therefore it is cancelled
Time: Grills will going from 12PM-2PM
Where: THE BEACH
Hamburgers, Hot dogs & Soda will be supplied by LLA
Please bring snacks, side dishes, desserts, etc.


---
LLA Garage Sale
Date: Fri-Sun Sep 15-17, 2017
When: 9:00 AM to 6:00 PM
Where: Outside at the LLA MANOR HOUSE (270 Maple Rd)
Is your house out of the way for the 2017 town-wide Garage Sale? Not to worry. You can reserve a spot outside at the Manor House (270 Maple Rd).

Join your neighbors and look like 1 BIG Garage sale.

If you want to reserve a spot, please call Pat at 716-560-7556
You can use your trunk to display your junk (someone else's treasure) or you can bring a table.
Doors for the Garage sale will open for the sellers on Fri, Sat &/or Sun, 15-17Sep2017 at 8:00 AM and to the public at 9:00 AM-6:00 PM.
No early birds allowed due to West Milford town ordinance.



---
7th Annual New Year's Eve Party
Date: Dec 31, 2017
When: Doors open at 8PM
Where: THE LLA MANOR HOUSE
Please bring a dish, BYOB and a few logs for the fireplace
PLENTY of great door prizes


---
Do you have an idea for an event? Click here to send us an email